Search Engine Marketing and search engine optimization….. Within every twelve months period, Google changes its search algorithm on over five hundred occasions. Although most of the updates and changes are minor, but when Google rolls out a "major" algorithmic update and upgrades (i.e. Google Panda and Google Penguin), this affects search results in significant manner.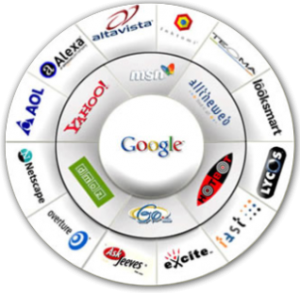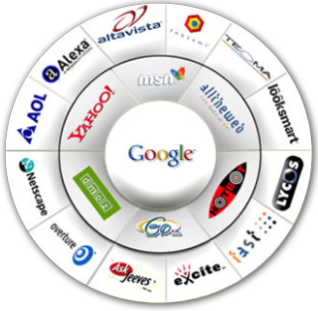 For search engine marketing companies, knowing the release dates of these major Google updates and upgrades can help explain the variances in rankings and organic online traffic and ultimately allow for a proactive improvement in search engine optimization and marketing efforts.
What to expect from a search engine optimization company? An experienced and responsive team that can tackle different challenges? A partner that is able to add some value to your online marketing function? Yes, all the above but more importantly… a company that is at the forefront of the continued changes, updates and upgrades not just in Google's technology but the various searching engines that have a market share.
At Quinn Tech Consulting, we know that not every client is the same and that every client needs different service. We provide our clients with various search engine marketing services in order to suit everyone's needs. Whether you are looking for an ongoing integrated search engine marketing campaign or consultancy regarding search engine optimization; we are always here to help you out. We want to make sure that our clients receive bespoke services that suit their needs. Quinn Tech Consulting provides Search Engine Marketing (SEM) services in order to accommodate Google's algorithm evolution.
Our search engine marketing services all operate with a single attitude in mind. We want to provide our clients with consistency and make sure that they receive a strong return on their investment. We are aware of the fact that simply providing excellent results in not enough. At Quinn Tech Consulting we promote clear dialogue and in-depth discussions because we believe that search engine marketing can provide respected insights into many parts of your business. We want to ensure that your entire business is able to benefit from our online marketing campaigns.
We take a team of talented professionals who have expert knowledge and experience when it comes to providing our clients with search engine marketing. Our teams will be working on the marketing campaigns and they will make sure that your business benefits from it. Whether you are in need of a creative piece of online PR draft or an SEO perspective technical onsite analysis of your website; Quinn Tech Consulting is here to provide you with their services. We believe that we the individuals who have the knowledge and experience to make all of this happen.
We offer our clients with a complete integrated approach to search engine marketing. Our approach keeps in view the bigger picture so that we can exceed your business requirements. Pay-per-click (PPC) and Search Engine Optimization (SEO) advertising are known to be the two main disciplines of Search Engine Marketing.
Quinn Tech Consulting is a Los Angeles Search Engine Marketing company and we offer our clients with online marketing and lead generation services. We exist to give your online business, website or e-commerce website a measurable and strong web presence. To get QTC's free website ranking analysis contact here, call 310-987-7070 or visit http://www.quinntechco.com.