Instagram has been coming out with many new and exciting updates, especially for businesses.
A platform that began more for individual users has grown to be a key place for companies to engage with consumers. More recently, Instagram has created both business pages, allowing for contact information, and Instagram stories, their take on Snapchat. These updates have opened a whole new playing field for businesses.
New algorithms with Instagram feed have also made an impact on the importance of having an engaged and large following. The current home feed is organized based on a users' personal engagement with the account as well as other followers comments and likes. Understanding the ins and outs of Instagram and the importance of gaining followers is vital to successful utilization of this platform.
Whether for a personal business or large corporation, there are some key steps marketers must keep in mind to grow their Instagram influence.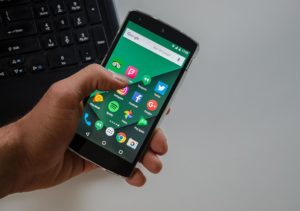 5 Steps to Multiply Instagram Followers
Post often and regularly
Capitalize on User-generated content
Use hashtags
Switch it up with videos
Share the love
Post Often and Regularly

In order to be relevant on Instagram you must post at least every other day. That being said, posting every day is preferable and studies show that the accounts with the highest following post up to 2-3 times per day. There are also specific times that work best for Instagram depending on your target audience and subject. Determine these times by analyzing your ideal consumers' habits or refer to our pervious post on when to post on which platform. Posting often is important, but so is posting regularly. Once you find times that work, try to stick to it. The best way to do this is to schedule posts ahead of time using tools such as Hootsuite.
Capitalize on User-generated Content

There is no better way to gain followers and connect with your audience than using their own material (with permission). Not only would this save you time from creating or capturing your own visual, but it also, at minimum, guarantees a follow from the original user. When consumers see that brands are reposting others' materials they tend to get more involved, hoping their own content will be shared. In addition, it doubles as a way to show your brand cares about and takes the time to acknowledge their followers.
Know and Love Popular Hashtags

The most important addition to any post will always be relevant hashtags. This is how Instagram analyzes a photo's content and determines who's discover and search feed it shows up on. Without hashtags, your photo will not be posted anywhere but your own profile and current followers' feeds. This is no help when trying to expand your following.
Use Videos and Stop Motion.

Current trends with Snapchat, YouTube and viral videos on Facebook exemplify the increasing importance of video content. Not to mention, Instagram has a whole separate search feed dedicated to displaying videos. In fact, a study was done showing that while video is less than 10% of all content, it receives close to 20% of all comments. For gaining active followers, video is one tactic to start incorporating.
Don't be selfish!

The key to gaining more followers of your own is to be actively following and engaging with new users as well. 'Like' photos to your hearts content and add meaningful comments to potential followers' posts. Show interest in others and they will show interest in you. If anything it will increase the chances that they have a quick look at your profile, increasing brand awareness.
If you can keep these simple 5 steps in mind, there is not stopping the amount of followers you will gain.