Current Quinn Tech Consulting IT Service Specials
Serving West Los Angeles, Silicon Beach, South Bay and Los Angeles Counties
$190 $95 for 2 Hrs
* A 2 hour single visit of tech support. Includes travel time.
$665 $495 for 7 Hrs per mo.
* Packages are month to month services. Add'l hr $95/hr.
Learn More About Our Services
INFORMATION TECHNOLOGY SERVICES
Computer Hardware/Software, Networking & Tech Support
Computer Slow or Freezing
Blue Screens, Crashes
Printer issues
Virus, Spam, Spyware pop-ups
Email problems
Internet connection errors
Installing and Transferring Data from old to new Hard Drive
New Computer Setup
Upgrade of Windows & Microsoft Office
COMPUTER NETWORK ADMINISTRATION AND SECURITY
We Specialize in Computer Repair/Upgrades and Consultation
Troubleshooting and Repair
Local Area Network Setup
Server Installation & Support
Network Administration
VPN Setup
Wireless Network Setup
Relocation and Expansions
Windows 7, 8, 10, Vista, XP.
Windows Small Business Server 2000, 2003, 2008, & 2012
BUSINESS COMPUTER SOLUTIONS
Google Apps and Office 365 Setup
Small Office Network Setup
Microsoft Small Business Server
Exchange Server
Share Office calendar and contact list
Remote access to office computer
Setup DSL/Cable Modem
Wireless Router and Firewall Configuration
Managed Servers, Desktops and Software Applications
Help Desk for Windows
BUSINESS / OFFICE NETWORK RELOCATION
On-Site Service Specialists, troubleshooting and repair
Computer / Data & Phone / Voice Networks Installation
VoIP Phone Systems
WiFi / Wireless Network Installation
Access Point Installation
Network Design; Installation, Security and Performance Optimization
SAN/NAS Storage Solutions
Technical Support Services & Service calls
7 Days Network, Server and Desktop Monitoring Services
We accept PayPal and all major credit/debit cards including VISA, MASTERCARD, AMERICAN EXPRESS, DISCOVER.

Solve Any Problem
A trusted Information Technology partner with a successful 16 year track record of performance in Southern California.  Experts at solving and troubleshooting problems for any computer hardware, software, or networking issues.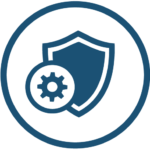 Secure All Networks
We protect sensitive information, identify prospective threats, analyze weaknesses & mitigate risk.  Whatever your business requirements are, we leverage our strong diagnostic skills, creativity, sophisticated monitoring tools, & do this with creativity and innovation.

Repair & Troubleshoot
Reliable & proactive remote and onsite support, monitoring technology, deploying updates, patches & other maintenance tools to prevent downtime.  We understand how technical issues can impact our clients' bottom line, and are there to resolve things efficiently.
Customer Reviews
All reviews are from verified customers.
"After researching many of these internet marketing and IT companies to help with our search engine optimization and troubleshoot technical challenges…these guys turned out to be great to work with, and demonstrated results that met my business objectives and helped save me time (which I wasn't getting before)… Highly recommend and worth the price."
Clark K.
Marketing Manager
"We hired Quinn Tech Co to help set up our software and hardware systems to get started. We are in the very early stages of our tech company, and really needed someone in the tech space who understood lean principles to help us test and validate our product concepts in efficient ways. I definitely recommend Quinn Tech Co and thought Alex was professional and an expert problem solver."
Vivienne S.
CEO
"My experience in working with Quinn Tech has been exceptional! Brittney and Alex have shown great skill and understanding in helping me develop and manage my website, beyond my expectations. They always have great ideas for propelling my business forward and I am grateful for their effort and expertise. I will continue to work with them into the future."
Dina S.
Founder
"I highly recommend Brittney and Alex of Quinn Tech! They helped me define my priorities when I was overwhelmed and had no idea in which direction to go. They are open and friendly and available whenever I have a need or a question. With Quinn Tech by my side I am thinking I could start another business!"
Denise H.
Real Estate Development Manager
"For months we have searched for to get an IT company to help that knew what they were doing…Quinn Tech Co. not only have been working with us to solve difficult IT problems, but they also designed our website.  We are in the healthcare business and there are lots of HIPAA compliance issues that need to be considered as far as encryptions and other IT challenges. I would definitely recommend using them."
Romina D.
Operations Manager
"Brittney and Alex delivered above and beyond my expectations.   Easy to work with and extensive knowledge of technical support, and how to generate more traffic.  Thank you!"
Jonelle W.
Account Specialist
"I have been working with Quinn Tech Consulting  for the past 7 months.  They have successfully helped with strategy, revamping our website, implemented SEO targets, and developed SEM Google AdWords campaigns based on our goals.  I continue to be pleased with the work that their team is doing, and have seen significant increases in traffic, referrals, return visitors, and overall positive results.  I am happy to recommend them." 
Joel K.
Executive Director
Professional IT Services for Small Business
Hands On IT remote & on-site solutions.
Customer Reviews